General Metal Fabrication of Steel & Aluminum Products
LaCrosse has been providing metal fabrication services to create and produce high quality products since 1975.

We provide high quality metal fabrication products, fast turn time, and on-time deliveries.
METAL FABRICATION
Specializing in metal fabrication of:

Shipping & Handling Products

Appliance Industry Products

Custom Fabrication Products

Filtration Industry Products

Prototype Products
ABOUT LACROSSE
LaCrosse is a family-owned business dedicated to working with our clients to provide uncompromising quality at competitive prices.
NEWS & INSIGHT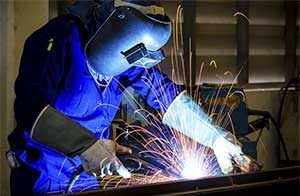 Here at LaCrosse, we're excited to be a part of that evolution through innovation, and we want to share this information with you.