At LaCrosse, we have two types of press brakes to form metal for your projects. We will determine the right press brake for your needs as we discuss your project. Contact us today to get started.
AMADA CNC Press Brake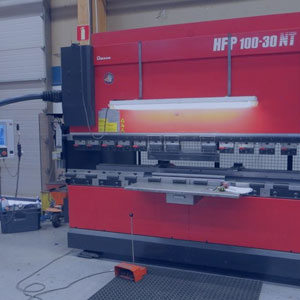 This 8-foot, 80-ton press brake provides superior precision and offers enhanced bending features in order to produce a wider range of geometric forms and ensures consistent angle accuracy.
Accurpress Press Brake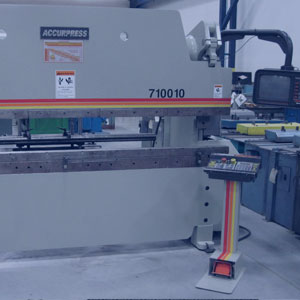 This 10-foot, 200-Ton press brake can handle large projects with astounding precision.