METAL FABRICATION
LaCrosse Metal Fabrication Services
LaCrosse Enterprises specializes in general metal fabrication. We create products using:
Our Process for Metal Fabrication Services

ASSESS
The first step is for us to meet with you and listen to your needs. All you have to do is bring us your concept and we'll bring it to life.

DESIGN
Before moving into production, it's necessary to have an accurate vision of the final product. We first create drawings. These general arrangement drawings will be sent to you, the client, for approval. Then, using sketches and state-of-the-art design software, we create 3D models to better understand the ins-and-outs of the final product. By creating a model, we are able to "see" the product from all angles, which helps to reduce errors and cost, while speeding up production time and resulting in a tangible product that we know will work.

PRODUCE
Once the model is perfected and approved, we move into production. Depending on the product, the following services will be utilized – cut, form, weld, and finish.
Learn more about our metal fabrication services below.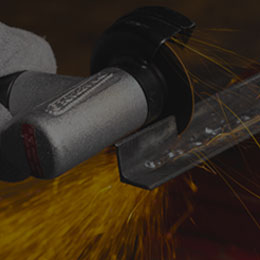 CUT
Cutting is necessary in metal fabrication to create the appropriate size and shape for a product. At LaCrosse, we offer the different services to cut metal.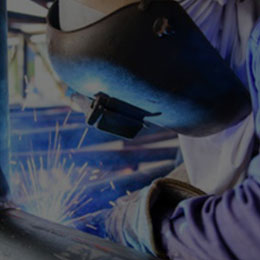 WELD
Welding is the joining of separate pieces in metal fabrication. Welding binds materials together by fusing them with heat. At LaCrosse, we offer welding services. We will create the various pieces you need and then assemble them by welding the pieces together.
FINISH
Finishing is often the final step in the process of metal fabrication. Plastisol coating is the finish we most often use at LaCrosse. Plastisol is a tough coating that offers superior corrosion and impact resistance.